BuildDesk Carbon Checker
BuildDesk Carbon Checker makes it easy to generate commercial EPCs and energy efficiency compliance reports for Building Regulations.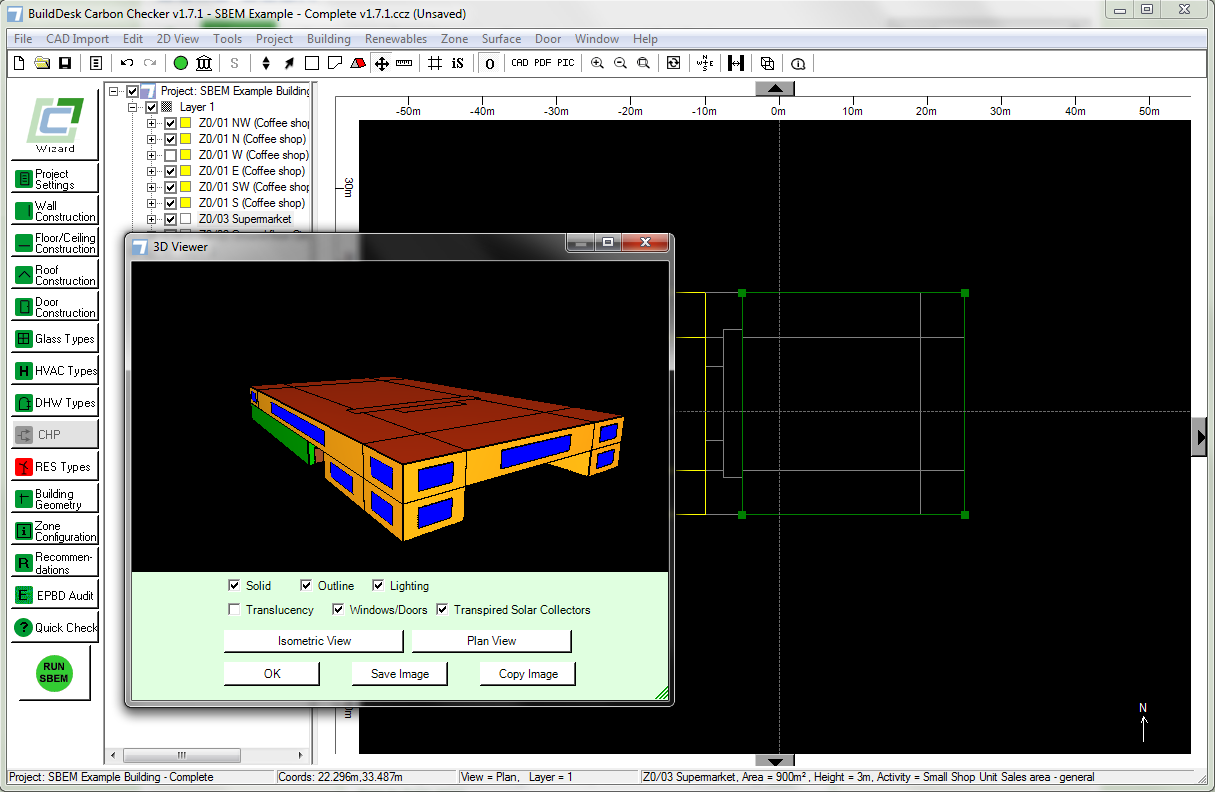 Benefits of Carbon Checker

Increased Productivity
Users have found they can be 70% more productive with Carbon Checker than with iSBEM.
Ease of use
A combination of features such as point-and-drag geometry entry and automatic calculation of zones and adjacencies ensure ease of use. Online demonstrations give further tips.
Confidence
The 3D image and clear graphics give you confidence that the building has been modelled correctly.
Feature Rich
A range of features are available to make the task simple. 
For more on Carbon Checker's features, click here.
Easy Conversion from iSBEM
Existing Commercial Energy Assessors using iSBEM can convert to Carbon Checker by simply attending our one day software conversion training. Click here to learn more.

BuildDesk Carbon Checker produces EPCs
Our Carbon Checker software is approved for the generation of Energy Performance Certificates (EPCs) for non-dwellings in England and Wales, Scotland and Northern Ireland. It also produces the accompanying recommendations report.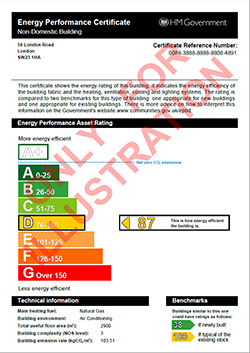 Click above image for an example of the full document (opens a pdf file).
What our users think
We survey our users anonymously to get their true feelings.
    Carbon Checker helps turn around projects faster than iSBEM
        – None of our users disagree with this!
  What our users find:
    • 94% find drag and drop geometry entry useful – none disagree
    • 94% find the 3D presentation feature useful – none disagree
    • over 90% find the automatic calculation of areas useful
    • over 90% find the automatic adjacency calculation useful
  What our users say:
    "I'm over 70% more productive than with iSBEM"
    "Very pleased with the software and support from your office"
    "Very good product. Please keep developing it."
Commercial Energy Assessors
Those wishing to generate EPC's must be suitably qualified and members of an Energy Assessor Accreditation Scheme for non dwellings. 
Software pricing information
For Building Regulation submissions, draft EPCs and design purposes BuildDesk Carbon Checker is priced at £250+VAT for an annual licence. The price includes 1 year support and 1 year software maintenance fee. Introductory software training is available.
 
BuildDesk Ltd accepts credit card payment via telephone 01275 390 533 or by mail order.
 
EPC lodgement pricing
In addition to annual software licence fees, BuildDesk Limited will charge a fee for each successful EPC lodgement with the Governments Landmark database in England and Wales. These fees are raised and collected directly by BuildDesk Limited and are in addition to any fees levied by the Accreditation scheme. Accreditation schemes accepting lodgements withCarbon Checker will be required to confirm the number of successful lodgements and assessor details in a timely manner each month to allow invoicing. All fees exclude VAT. 
Government-approved for SBEM calculations
BuildDesk Carbon Checker follows the calculation methods and procedures specified in National Calculation Methodology (NCM) documents and incorporates the Government's SBEM calculation engine. Some important information about SBEM can be found here. Our Government-approved software is an alternative to iSBEM and provides a host of user-friendly features to make designing a compliant commercial building an easier task.
The current version of Carbon Checker is 1.8.1.004 incorporating SBEM 5.2d patch 1 
View the DCLG approval letter for this version of Carbon Checker (pdf)
View the Welsh government approval letter for this version of Carbon Checker (pdf)
View the manual for this version of Carbon Checker (pdf)
View the release notes for this version of Carbon Checker (pdf)
(This version uses version 5.2d patch 1 of SBEM, released in August 2014. If you need access to an earlier version, please contact us.)